• The Benefits of All-In-One Home Gym Equipments for Olympic Athletes

Posted by:
Watch Athletics
Wednesday, 23 June 2021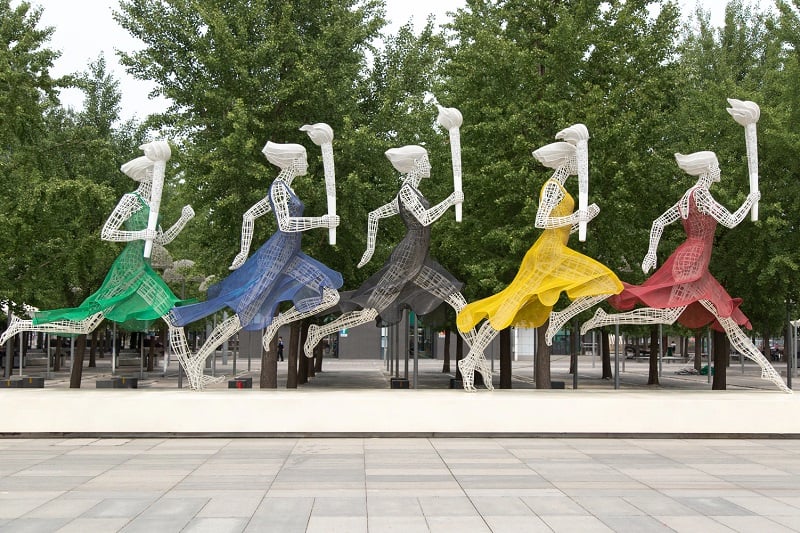 When there are so many options available, it's easy to become overwhelmed when searching for all-in-one home gym equipment. The best all-in-one exercise equipment should be likely to substitute an entire gym's worth of machine with just one piece of equipment that "does all that."
The majority of people purchase a home gym since it is an effective and easy way of gaining strength at home. Weight lifting and resistance workouts are excellent for isolating and functioning muscle groups in order to grow muscular strength and size properly. On the other hand, muscle results or toning and fat loss are crucial parts of total fitness and health.
The Advantages of Home Gym
If you're planning to get home-gym equipment, here are some of the valuable benefits you can enjoy:
Accessibility
In a small area, an all-in-one home gym combines a variety of weight exercise machines. The home gym is created to save space rather than having machines spread out over various areas, taking up a lot of your small space. Home gyms will be designed to make switching between workouts as simple as possible. You can move fast from one exercise to another.
Execute a regular exercise or circuit preparation, moving quickly from one activity to the next. Don't be concerned about deciding between various manufacturers when it comes to fitness equipment. When you choose a multi-station home gym for your fitness room, you're making a single decision that covers a wide range of training opportunities.
Strong and Long-Lasting
Several home gyms are better than the others. However, if you search for a high-quality type of equipment that provides high-quality weight plates and features, you'll find that they're generally very extremely durable. It will last for many years without problems.
Cost of Machines
Purchasing a multi-exercise machine can save you extra cash. Unless you purchased each piece of equipment separately, you'd waste more money than if you bought the multi-exercise home gym. Everything you desire is now in your home, so you can use your favorite exercise machines whenever you want. A home gym also doesn't pay a monthly membership fee. Only the most costly multi-functional home gyms are usually repaid in a few years.
Compact Space
A home gym with various workout stations that is well-designed and save space. Different exercise equipment must be separated from one another for safe use. It could quickly take up a lot of space on the floor. Having a small home gym is a beautiful way to save space. An intelligently designed all-in-one equipment allows you to perform the same workouts that may otherwise take multiple machines.
Easily To Use
A good home gym is simple to use. Concentrate on lifting weights rather than worrying about proper form and getting into the correct position. Every exercise in a home gym is adequately maintained and placed for quick use. The only thing you have to worry about is adjusting the weight you would like to use.
Many Persons are Involved
Several multi-station equipment can accommodate two or even three people working together at the same time. You don't have to be anxious about having each other's directions. In a home gym, every workout station is securely separated from the others. Finally, if you try to purchase all of these home gyms, you should know that they have been best suited for use by the entire family. As a result, this single piece of equipment can help your entire family get into shape.
More Personal Space
A few people are inspired by a social environment or a gym, whereas others choose to sweat alone. Home gyms are ideal for athletes who perform better without interruptions, and you can set your own music rules.
Better Workout Routine
To interchanging set and rep arrangements, home gyms make it much easier to build the exercise routine. Some people seem to believe that revealing muscles to various stimuli allows them to break through a health and wellness plateau.
Versatility Comes in Handy
Home gyms cater to a wide range of lifestyles. With a gym in the basement, garage, or spare room, it's simple to be proactive regarding your workout regimen. You have complete control over how your setup is configured to suit your needs and objectives.
Train With No Worries
When you're trying to get your workout at the gym, but you're continually waiting for the machine to become available, this can be extremely frustrating. Once you have your own equipment set available and begin to go at home, however, you could train stress-free without worrying about others observing you.
Is it Safe to Use Home Gym Equipment?
Every workout in the home gym is developed to be used properly without the fear of dropping a massive load, losing the power of a movement, or failing to place your body within the right position.
Each station inside the home gym is constructed into its location, so you won't have to walk past one piece of equipment to even get to what you'd like to use. The weights are kept at a safe distance from the body. There's no need to be concerned about a heavy plate or barbell crashing down on your feet or head.
You wouldn't have to concentrate on keeping track of different workout equipment. Maintenance is simple because most workouts are integrated as one type of equipment. Simply look everything over and ensure your equipment is in perfect condition.
Final Thoughts
Home gyms are popular among Olympic athletes since they are a simple and effective way of building muscle and gaining strength at home. There are lots of advantages when it comes to home gyms, especially in this pandemic since gyms are usually crowded and prone to close body contacts.
It's a brilliant step to promote fitness and health at any time of the day and have a place in your home where you can workout that can perform a variety of exercises that athletes need.