• Blake Leeper: Denied For Tokyo 2020

Posted by:
Watch Athletics
Thursday, 17 June 2021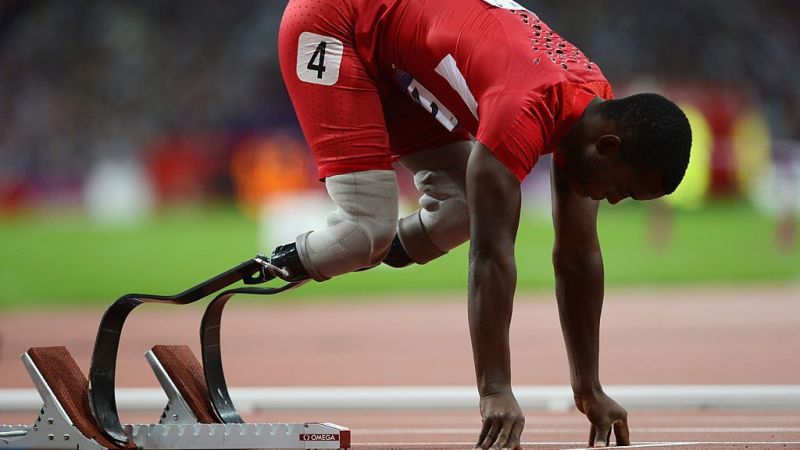 The Summer Olympic Games, sometimes known as the Olympiad Games, are a significant international multi-sport event held every four years. The Games were originally held in Athens, Greece, in 1896, and were most recently held in Rio de Janeiro, Brazil, in 2016.
Last year, Tokyo was set to host the Summer Olympics in 2020. Due to the pandemic, the Tokyo 2020 has been postponed and was moved this upcoming July 2021. The Tokyo Summer Olympics looked to be on track after a year's delay. The world's greatest athletes will compete once more.
Fans and viewers are eager to see the various sports and activities. However, owing to the pandemic, overseas fans are not permitted to attend the Summer Olympics in Japan. Thus, services such as Unibet TV live sports streaming will allow fans to stay up to date and enjoy Tokyo 2020 from the comfort of their own homes.
Patrick "Blake" Leeper
Patrick "Blake" Leeper was born in Kingsport, Tennessee on August 31, 1989. Blake, despite being born with both legs missing below the knee, spent his childhood focused on sporting success. He began wearing prosthetics at the age of nine months and spent his childhood excelling in sports.
In 2011, he won silver in the 100-meter sprint at the Parapan American Games. After the Parapan American Games, his running career continued.
Leeper also won four medals in the 2013 Paralympic World Championships in Lyon, France, where he was a member of the world record-breaking 4x100-meter relay team. He won silver medals in the 100-meter dash, 200-meter dash, and 400-meter dash in the same tournament. Leeper has one gold medal, six silver medals, and one bronze medal.
Blake Leeper completed a one-year ban and established a new American record in the double-amputee (T43) 200-metre event with a timing of 21.49 seconds on June 21, 2016. He also established an American record in the 400-meter dash, finishing in 46.54 seconds.
The US Paralympics selected Patrick "Blake" Leeper to represent Team USA in Rio 2016. He established a new American record in the 200m with a time of 21.5 seconds and a new American record in the 400m with a time of 46.1 seconds in the Paralympic trials.
Tokyo Summer Olympic 2020
In January 2021, World Athletics established The Mechanical Aids Review Panel to investigate the passive-elastic carbon-fibre running specialized prosthesis Leeper uses in competition. According to the study, the equipment gave Leeper a leg length of 104cm and a standing height of 184cm, which is about 10cm higher than the Maximum Allowable Standing Height specified for paralympic competitors.
According to the study, there is a clear association between leg length and running speed. The only reasonable conclusion is that Mr Leeper is running freakishly tall when using his new RSPs. Leeper was found unable to compete in key World Athletics competitions, including the Olympics, in the RSPs on April 26, 2021.
Mr Leeper now seeks permission to use prostheses that are set so that his standing height is approximately 184 centimeters, which is approximately 5 centimeters less than the standing height of 189.2 centimeters for the prostheses that were the subject of the CAS decision," World Athletics stated.
However, the panel still determined that Leeper's usage of mechanical assistance in the form of passive-elastic carbon-fiber running specialized prostheses provided him with an overall competitive advantage over an athlete who did not utilize such aids.
As a Result, Blake Leeper will not be participating in the Tokyo Summer Olympics in July 2021.
Synopsis
Team USA, widely regarded as one of the most successful track and field nations in recent decades, will rely on traditionally strong areas such as sprints and hurdles, as well as emerging challengers in distances and field events, to maintain their top spot on the Olympic medal table and in team scoring.
Regardless of the fact that Patrick "Blake" Leeper was denied a spot in Tokyo 2020, the track and field event will still be undoubtedly entertaining and interesting to watch. Also, there are several betting sites to pick from for additional entertainment.
No matter who makes up the final group in Tokyo, Side USA will be the team to beat in the Olympic Games' main event.