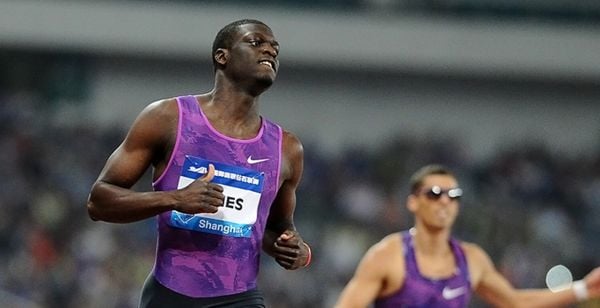 The 2012 London Olympic 400m champion Kirai James and the 800m silver medalist Nijel Amos returned to racing at the Canyon Invitational in Pheonix, Arizona on Saturday (24) night.
James, who had not competed since the final of the 400m in Doha 2019, smashed through the 45-second barrier to win the 400m in 44.88 seconds in his first race in one year and a half.
The second place took the 2012 London Olympics 800m silver medalist and the 4th fastest 800m performer of all time at 1:41.73, Nijel Amos of Botswana who finished second in 45.69 his 2nd fastest 400m time in his career. The last time Amos competed was on July 17, 2020, in Eugene where he won a 600m race in 1:15.86
Elsewhere, Sabrina Southerland won the women's 800m in 2:00.76.
Verity Ockenden took the women's 1500m with a solid 4:09.34, while the men's 1500m won the Garrett O'toole in 3:43.41.
See the full meet results here.
-->