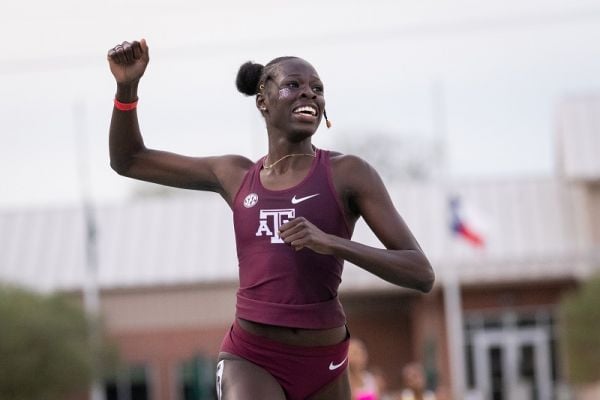 Athing Mu, a freshman of Texas A&M, demolished the US collegiate (NCAA) outdoor record in the Women's 800 Meters on Saturday (17).
Mu, clocked a sensational 1:57.73 at the Michael Johnson Invitational in Baylor, Texas shaving 1.37 seconds from the previous NCAA record held by Raevyn Rogers from 2017. She also shattered American U20 record of 1:58.21 by Ajee Wilson from 2013 and established a new World lead.
The 18-year-old Mu's previous personal best time of 1:58.40 was set this year indoors.
-->