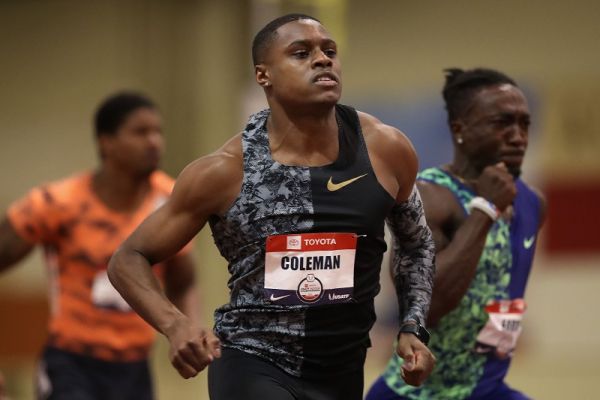 Court of Arbitration of Sport (CAS) reduced the 2019 World 100m champion Christian Coleman's maximum two-year doping ban to 18 months.
In 2019 the American sprinter missed three out-of-competition drug tests, which is a World Athletics and World Anti Doping Agency (WADA) doping rule violation. Coleman was provisionally banned on May 14, 2020.
In October 2020 after a hearing, Coleman was given a maximum two-year ban, retroactively dated to May 14. CAS said that Coleman lied about being at his home before the end of a one-hour window to be tested on December 9, 2019, his last of three missed tests.
The 25-year-old Coleman, appealed to CAS, hoping to get the ban reduced so that he could compete at the USA Olympic Trials held in June in Eugene. A hearing was held in Germany on 15 February 2021.
On Friday, April 16 2021 CAS announced that it reduced Coleman's ban because of the circumstances.
"Panel determined that an 18-month period of inedibility was the appropriate sanction in the circumstances," the CAS said in a statement.
"Christian Coleman's appeal was partially upheld and he will serve a reduced period of ineligibility of 18 months as from 14 May 2020," CAS said.
Coleman said that his last missed test in December could have been avoided if the doping control officer who came to visit him at his house, had called him as he was close by at a shopping mall.
"Although a telephone call during the 60-minute window was not required by the rules, it was nevertheless reasonable for the athlete to expect such a call, as a matter of standard practice among other doping control officers," Cas said in a statement.
While Coleman will miss the US Trials and Tokyo Olympics he will eligible to defend his world indoor and outdoor titles next year.
"While I appreciate that the arbitrators correctly found that I am a clean athlete, I am obviously disappointed that I will miss the Olympic Games this summer," Coleman, said in a statement. "I look forward to representing the United States at both World Championships in 2022, especially the first ever World Championships held in the United States next summer where I plan to defend my world title against a new Olympic champion in the 100 meters." he added.
-->