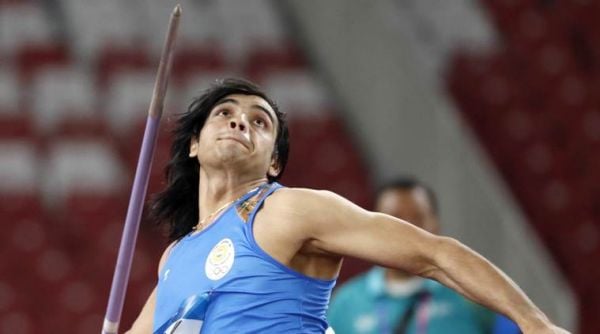 Neeraj Chopra broke his own national record with an 88.07m javelin throw at the Indian Grand Prix in Patiala on Friday, March 5.
Chopra returned to competition after more than a year due to the COVID-19 pandemic and immediately made an impact with a record throw of 88.07 meters to break his own national record by one centimeter. His new national record is also a World-leading in 2021.
Chopra's previous best was the 88.06m gold-medal winning throw at the 2018 Asian Games.
"I was prepared & today it was windy. I used my favorite javelin which helped me. Pandemic did affect training preparation but we managed to hold on.
"On the World level, I would need to perform even more as the current standard in the world is quite high. 100% efforts," Chopra said after setting a national record.
-->