2021 Napoli City Half Marathon set for February 28

Posted by:
Watch Athletics
Wednesday, 26 August 2020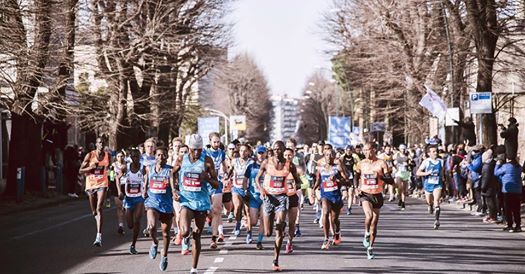 The countdown for the Napoli City Half Marathon has started. The registrations are officially open for the 8th edition of the race, scheduled for the 28th February 2021.

Napoli Running, a project of RunCzech, is ready to restart and with all health and safety measures advised by the Italian Institutions and FIDAL (the Italian Federation of Athletic), will organize an event which is already a must in the international calendar of road running.

The Napoli City Half Marathon boasts the Bronze Label of the World Athletics as well as the five stars awarded by the European Athletics Federation. The success of the 2020 edition, the last international mass participation event which took place in Europe before the lockdown, is still in the minds of the 7 000 runners, including 1500 foreigner visitors coming from 61 countries around the world.

The event has been a huge success for the metropolitan area of Naples, with an economic impact on the city of approximately 4 million euros, and a great spot for the whole Italy as it has been seen by more than 500 million viewers worldwide.

The Napoli City Half Marathon 2020 celebrated as well remarkable performances by the winners, Kenyan Henry Rono (RunCzech Racing) in 1h00'04 (Course record) and the compatriot Viola Cheptoo in 1h06'47", second fastest performance of all time on the Italian soil.

With 2020 memories still vividly with us, the Napoli Running team is ready to deliver, once again, a world class event which will start from Viale Kennedy and the Mostra d'Oltremare, and will lead the runners through the most fascinating areas of the city, running along the stunning seaside for more than 15km.

We are working in compliance with all the health and safety measures advised by the Italian Institutions to ensure a safe event.

For more information and to register, please visit the Napoli Running website at www.napolirunning.com.
-->