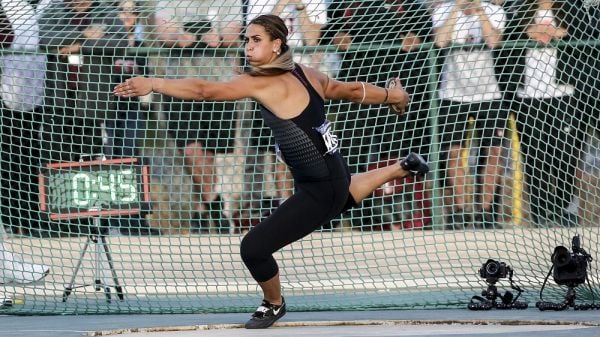 Valarie Allman became the first American woman to throw discus over 70m in Iron Wood Throwers Center in Idaho (USA) on Saturday, August 31.
The 25-year-old, Allman who took 7th place at 2019 World championships in Doha, threw massive 70.15m in her first round to become the first American to throw discus over 70m mark. The previous United States record of 69.17m belonged to Gia Lewis-Smallwood from 2014.
Allman won silver medals at 2014 World junior championships and 2015 (Gwangju) and 2017 (Taipei) Universiades. Last year she qualified for the final at the World Athletics Championships in Doha where she took 7th place.
In the same meeting Javelin thrower, Kara Winger threw 64.44m to win the javelin.