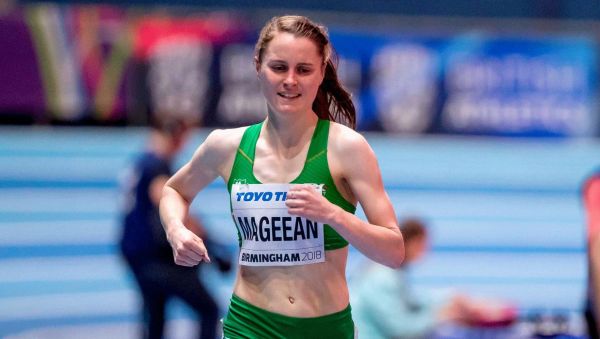 Ciara Mageean became the first Irishwoman to run the 800m under two minutes at the CITIUS Champs in Bern on Friday (24).
In her first outdoor meet in 2020, the 28-year-old Mageean clocked 1:59.69 shaving 0.89 seconds off the previous Irish record set by Rose-Anne Galligan in 2013.
Mageean won the race more than a second ahead of Norway's Hedda Hynne (2:00.72) while France's Renelle Lamote finished third in 2:01.50.
"I am absolutely delighted. With the disappointment of everything this year, Olympics postponed and lockdown for months, my coach, my team-mates, and I put our heads down and worked hard." She said on Twitter.
Elsewhere, Angela Ramsey of Netherlands cocked 49,60 to win the men's 400m hurdles while compatriot Dobber Jochem claimed the 400m flat in 45,94.
Bol Femke, who set Netherlands 400m hurdles record last week, took the women's 400m in 51,13.
Swittzerlands Del Ponte Ajla won the 100m in 11,15.
Gasch Loïc (SUI) cleared 2.25m to win the high jump.
See full meeting results here.
-->