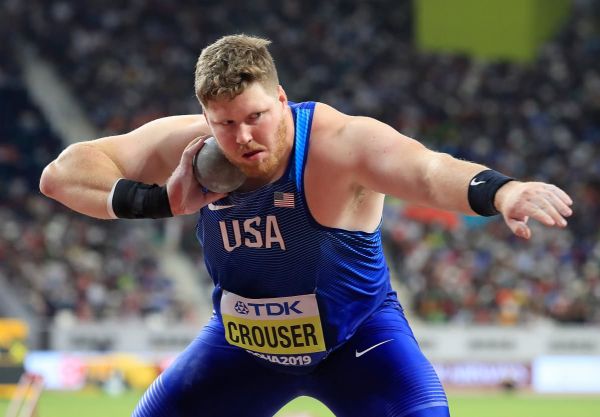 American shot putter Ryan Crouser threw a huge 22.91m highlighting the first stage of the 2020 American Track League Summer Series in Marietta, Georgia, on Saturday.
The Olympic shot put champion started the contest with 22.15m bettering his mark to 22.24 in round three. Crouser kept improved his results with 22.73m effort in round five.
However, the final attempt was the best of the night as he threw 22.91m adding one centimeter to his personal best and equalling Joe Kovacs and Alessandro Andrei for #3 on the all-time list.
Katie Nageotte in the women's pole vault was another highlight in Marietta with her 4.83m personal best and world lead. She also tried to clear 4.92m but failed on all three attempts.