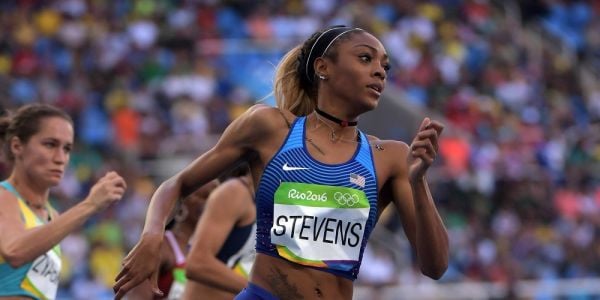 Top USA track and field sprinter
Deajah Stevens has been banned by the Athletics Integrity Unit for

whereabouts

failures.

Stevens received an 18-month ban starting from 17 February 2020. All her results: from 17 February 2020 have been also disqualified.

Stevens holds personal best times in the 100m of 11.00 and in the 200m 22.09 seconds.

At the 2016 US Olympic Trials, she finished in second place to qualify her for the 2016 Olympics. In Rio, she took 7th place in the 200m final.

A suspension for whereabouts failures means any combination of three missed drug tests and/or filing failures in a 12-month period. A filing failure could mean incorrectly filling out forms to tell drug testers where an athlete can be found, or not submitting quarterly forms at all.