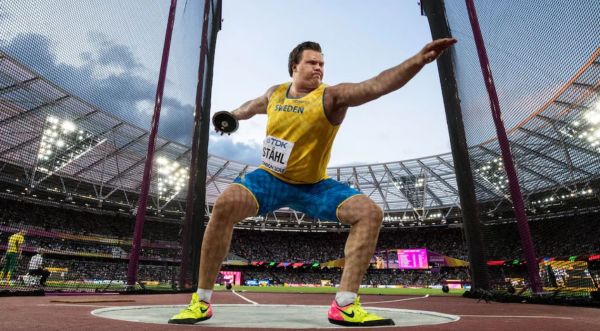 Sweden's Daniel Stahl set a new World lead on Sunday at a throws only competition in Helsingborg.
The World discus throw champion, Stahl, threw 70.25m in round three to become the first man to throw beyond the 70-meter mark this season. His other attempts were, 66.35m in the opening round, 68.34m and 68.41m in round four and five respectively.
Another Swedish discus thrower, Simon Pettersson, set a lifetime best and World #4 with 67.10m.
In Saarijärvi, Finland, Sara Kuivisto running completely alone and in windy conditions clocked a very solid 1,000 meters at 2.41.27.
In Chorzow, Poland European champion Wojciech Nowicki opened his season with a second-best mark in the world this year of 78.52m.
Konrad Bukowiecki defeated European champion Michal Haratyk in the shot put, with 20.63m to Haratyk's 20.12m.
European 400m champion Justyna Swiety-Ersetic won the 300m in 37.05 seconds. 
Joanna Jozwik, the Rio Olympics 800m finalist took the 600m in 1:27.90.
Results: