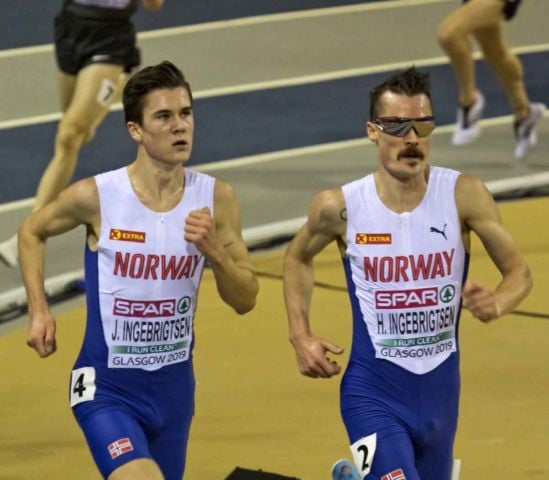 Norway's middle-distance stars Jakob and Henrik Ingebrigtsens will attempt the road 5km national record on Wednesday, May 20 in Stavanger.
Jakob y Henrik will try beat Norway's 5k record of 13:37 set by Sondre Nordstad Moen on 17 February 2019 in Monaco.
Gjert, the father and coach Ingebrigsten brothers said the event is approved by World Athletics and will meet the infection control rules.
Another athlete to compete with Ingebrigstens is Zerei Mezngi, who holds a 28:56 personal best in 10.000 metros.
The youngest brother, Jakob, holds the personal best mark in the 5.000 on the track of 13:02.03 (a Norwegian record) while Henrik's PB is 13:15.38.
In 2018 at age of 17, Jakob sensationally won two gold medals in the 1500m and 500m at the 2018 European Championships. His oldest brother Henrik won European gold in the 1500m back in 2012 in Helsinki.