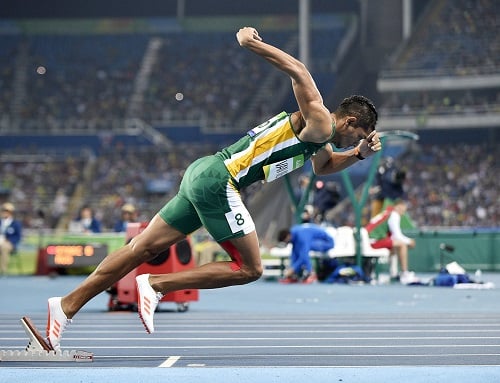 Olympic champion and World record holder over 400m Wayde van Niekerk says he wants to become the first man in history to run the 400m under 43 seconds.
"I don't even want to debate that, I want to break my record again. Be the first one to go sub 43 and that's it." van Niekerk wrote on his Twitter page on Wednesday.
The 27-year-old South African came very close to break the 43-second barrier when he won the gold medal at the 2016 Rio Olympics in a new World record time of 43.03 seconds. The following year, after defending his 400m World title in London, Van Niekerk suffered a serious knee injury during a celebrity touch rugby match. It took almost two years for the South African to recover fully from the devastating injury.
Van Niekerk returned to competition this year on 22 February by winning the 200m in 20.31 and the 100m in 10.10 seconds in a local meet in Bloemfontein, SA. After the race, he admitted a lot more work must be done to get back in top form. But, with the 2020 Tokyo Olympics postponed for one year due to Coronavirus pandemic, Van Niekerk is one of the athletes who will benefit as he will have more time to prepare for his Olympic title defense and to break the 43 seconds.
"This gives me more time to work and strengthen myself to be in even better shape for the Olympic Games.
"As much as it is a downer that it's not happening this year, it will still happen. There is another opportunity for us as athletes to showcase our talent." he told IOL last month.