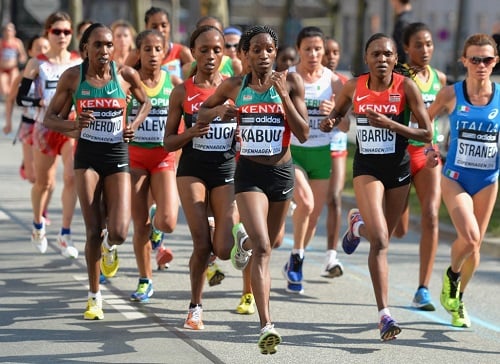 The track and field governing body World Athletics has postponed the World Half Marathon championships due to Corona virus outbreak.
The 2020 World Half Marathon championships which was set to take place in Gdyna, Poland has been postponed from March 29 to October 17.
"It is with regret that we have agreed with the Mayor of Gdynia and the organisers of the World Athletics Half Marathon Championships Gdynia 2020 (29 March) to postpone this event until October this year, due to the ongoing uncertainty created by the spread of new Coronavirus internationally."
"The current international situation would have seriously compromised the event at this time as many countries are now restricting international travel, invoking quarantines and advising citizens and event organisers to avoid mass gatherings."
"First and foremost we had to consider the health and well-being of our athletes, officials and spectators in making this decision." The World Athletics said in a statement.
In January, the World Athletics also postponed the World Indoor Championships until next year due to concerns about the spread of Corona virus .
On Thursday, the Paris marathon organizers postponed the iconic road race from April 5 to October 18.