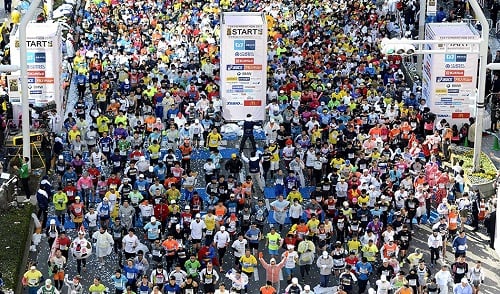 Organisers of the 2020 Tokyo Marathon canceled mass participation race due to the coronavirus breakout.
A the Tokyo marathon on March 1, only 176 elite runners and wheelchair athletes will be allowed to compete.
In mass race approximately 38,000 runners were expected to participate.
"We have been preparing for the Tokyo marathon 2020 while implementing preventive safety measures, however, now that a case of COVID-19 (coronavirus) has been confirmed within Tokyo, we cannot continue to launch the event within the scale we originally anticipated," said organisers.