• 2020 World Athletics Indoor Tour starts with New Balance Indoor Grand Prix

Posted by:
Watch Athletics
Saturday, 25 January 2020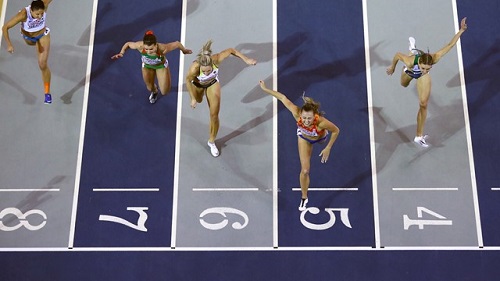 This year's World Athletics Indoor Tour kicks off the season with the New Balance Indoor Grand Prix. What should you expect?
There is much expectation about this years' World Athletics Indoor Tour. It starts on Saturday, January 25 with the New Balance Indoor Grand Prix in Boston, Massachusetts. Get up to speed with the latest information to start the season well-informed about star athletes competing and what their chances are.
Why is the World Athletics Indoor Tour so important?
The World Athletics Indoor Tour is considered a global circuit of seven of the best indoor track and field meetings. It lasts four weeks and includes meetings in six different countries. This event attracts some of the world's best athletes as they compete for a prize of US$20,000 and wildcard entries for the World Athletics Indoor Championships in Nanjing 2020.
This year it takes a special meaning as there is less than 200 days to the Tokyo Olympics. Many Olympic hopefuls and medal aspirants kick their year with this event that promises to be the door to a year full of surprises as well as new figures and returning stars.
Who are the favourite figures?
Some of the most-sounding names for this season are Nia Ali and Donavan Brazier. There are also rising stars like Sydney McLaughlin and Konstanze Klosterhalfen.
Ali is the headliner in the women's 60m hurdles, racing indoors for the first time since winning gold in the 100m hurdles at the 2019 World Championships. Also, she is accomplished on the short, indoor straightaway. An example of that is her run to the 2016 world indoor title.
Apparently, her biggest opponents is Payton Chadwick, the 2018 NCAA indoor champion in the 60m hurdles, Christina Clemons, the 2018 world indoor silver medallist, and Lolo Jones, a two-two world indoor champion and Olympian in both the summer and winter games. Who is your favorite?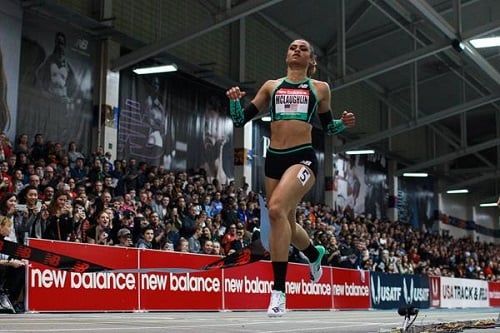 The other rising star is Sydney McLaughlin, who finished second to world record holder Dalilah Muhammad in the 400m hurdles at the World Championships last October, is running 500m. At 16, McLaughlin was already part of the 2016 Olympic squad and in 2019, had a stellar first year as a pro.
In 2019, McLaughlin won the Diamond League 400m hurdles title and became the second-fastest 400m hurdler of all time. She opened her professional career with a win in the 500m at this meet last year, running 1:09.46. If close to last year's fitness, McLaughlin could give the national indoor record of 1:07.34 a scare.
What about middle and long-distance competitions?
The New Balance Indoor Grand Prix is well-known as having excellent middle and long-distance competitions. The fastest man in the field on paper is Jake Wightman, the 2018 European and Commonwealth Games bronze medalist at 1500m. While it will be Wightman's first 1000m race indoors, he ran 2:16.27 to set the Scottish outdoor record in 2018.
Facing Wightman will be two 800m specialists, Saúl Ordóñez and Bryce Hoppel. Ordóñez owns the Spanish 800m outdoor record at 1:43.65 and won the bronze medal at the 2018 World Indoor Championships. Hoppel, originally from Midland, Texas, is coming off a remarkable 2019 season that saw him win NCAA indoor and outdoor 800m titles and finish an impressive fourth in the final of the 800m at the World Athletics Championships in Doha, Qatar.
There are so many other stars and aspiring stars that is hard to tell what the competition will bring. Follow the 2020 World Athletics Indoor Tour in the following schedule:
25 JAN 2020 New Balance Indoor Grand Prix Boston (Reggie Lewis), UNITED STATES
31 JAN 2020 Indoor Meeting - Karlsruhe Karlsruhe (Messehalle) GERMANY
04 FEB 2020 International PSD Bank Meeting Dusseldorf 2020 Düsseldorf (Arena-Sportpark) GERMANY
08 FEB 2020 ORLEN Copernicus Cup Torun (Arena) POLAND
15 FEB 2020 Müller Indoor Grand Prix Glasgow Glasgow (Emirates Arena) GREAT BRITAIN & N.I.
19 FEB 2020 Meeting Hauts-de-France Pas-de-Calais Liévin (FRA) FRANCE
21 FEB 2020 Villa de Madrid Madrid (Gallur) Spain