• What's your Bet for the European Cross Country Championships?

Posted by:
Watch Athletics
Saturday, 07 December 2019


More than 600 athletes will compete in Lisbon, Portugal for a chance to get ahead on the SPAR European Cross Country Championships.
The European Cross Country Championships will take place on December 8 th in Lisbon, Portugal with 602 athletes from 40 countries (including Russian athletes competing as Authorised Neutral Athletes). What is there to expect in this competition famously led by Great Britain?
There are 19 gold medals on offer across the day with the men's and women's elite races and the mixed relay (men and women) competition forming the main events. As few other competitions, Cross Country Championships are won by teams with the least number of points.
As mentioned before, Great Britain is the most successful nation in the history of the European Cross Country Championships and won silver in the elite men's and women's team races last year in the Netherlands. Its power, however, does not translate to gold in the main races as the last time they won the men's senior team title was back in 2016, while the women's team won a title was in 2015.
The most exciting race is the mixed relay, where teams are composed of two women and two men. Each athlete has to run a 1500-meter lap. The team that crosses the line first, wins. This year will be difficult to predict a winner becuase mixed relay results have varied through the years. Spain won last year with France in second and Belarus in third place. Which country do you think will get the gold medal this year?
Who's the Male Winner?
Men have to run 10,225 meter and this year Turkey is the defending champion in the men's division. Aras Kaya who finished third overall last year is the only guy returning to this years' team. Although there is only one return, the Turkish team looks strong anyways as it has Kaya Ali, European silver in 2014, and bronze medalist in 10,000m in 2016; Segin Atac the 2017 European Junior 10,000m bronze medalist. The fourth runner is Özdemir Ramazan a Turkish national champion in 1500m this year and national champion in 5000m and 10,000m in 2019.
Some experts say that Turkey will win gold, Great Britain, silver and either Spain, France or Germany bronze. What's your bet?
Individual men's champion is Norway's Filip Ingebrigsten, he is running this year to defend his title. Will he get a second gold?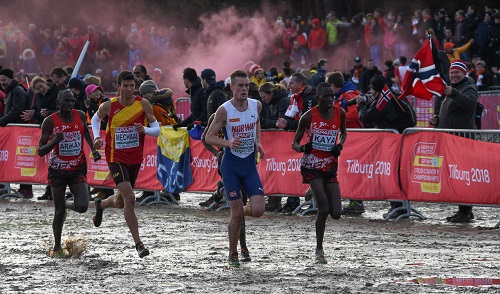 Who's the Female Winner?
Women have to run 8,225m and the Netherlands is defending the women's championship. Last year, they beat Great Britain by only 4 points. The interesting thing is that none of last year's champions from the Netherlands team is returning this year. Do you think this means that the Netherlands still has a chance to fight for gold or, at least, for a place in the podium? Experts say that there is no clear favorite this year. Who do you think it will win?
The the two time European senior champion Turkish Yasemin Can is returing to defend her title.  She missed most of this year's track season due to injury but she remains as the favourite for the win. No woman has won the senior women's race on three occasions. Could she get gold three years in a row?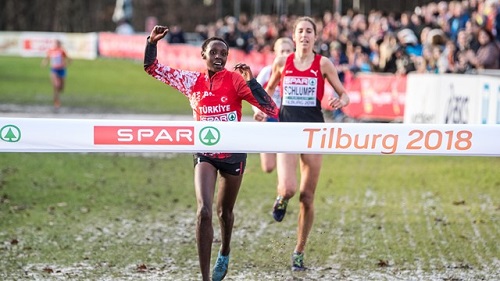 Regardless of who wins in each category, the SPAR European Cross Country Championships will sure be an opportunity to celebrate athletics at its finest.
See streaming and other essential European Cross Country info here.