Usain Bolt confirmed on Monday he will run the 4x100m heats for Jamaican team.
The 31-year-old, Bolt will run the 4x100m heats even though he feels tired after taking bronze in the 100m final last Saturday.
"Physically I am alright, there is a little bit of pain, but nothing a massage can't cure, I'm taking it easy,' Bolt said of his condition two days after clocking a season's best equalling 9.95 seconds in the 100m final." said Bolt.
Bolt, who will end his athletics career after these championships is very enthusiastic about the 4x100m relay.
"We'll see, we haven't done any baton changes as yet with the guys, but I feel we are ready,"he said.
"I have talked to Julian Forte (100m semi-finalist) a little bit. I haven't really talked to the youngsters so we'll see when it comes to the baton changes. I'm always excited to run relays and we see what the guys are prepared and ready to do." Bolt added.
Men's 4x100m relay heats are scheduled for Saturday, August 12 at 10.55am Brittish Standard Time.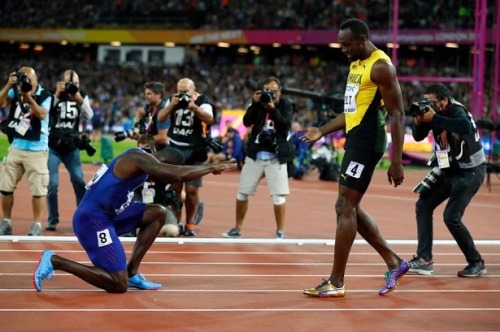 -->