Amrecian Joe Kovacs and Eda Tugsuz of Turkey set World leading marks in Shot Put and Javelin Throw respectively on Thursday, May 18.
The 2015 World champion Joe Kovacs at the Tucson Elite Classic on Thursday (18) threw massive 22.57m for the win. Kovac's 22.57m is the best mark in 14 years in shot.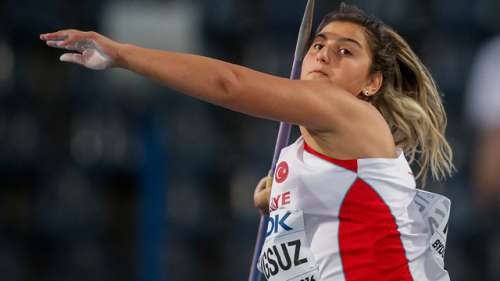 At the at the Islamic Solidarity Games in the Azerbaijan capital Baku, Turkish rising star Eda Tugsuz set a new European U23 record and new World lead in the javelin with 67.21m. 
Tugsuz broke Poland's Maria Andrejczyk previous European U23 record by 10cm. Both athletes could possibly meet this years European U23 championships in Bydgoszcz.