• Lavillenie and Silva Dominate Pole Vault Star Meet in Donetsk
» Sunday, 10 February 2013
Article source: Athletics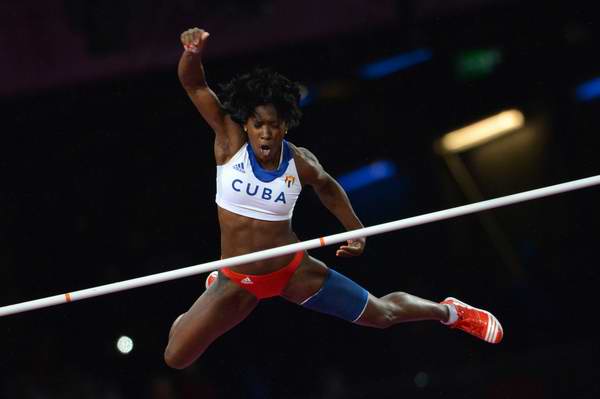 London 2012 Olympic Games champion Renaud Lavillenie and Cubaa pole Vault star Yarisley Silve took victories at the Samsung Indoor Pole Vault Star meeting on Saturday (9) in Donetsk.
Lavillenie opend the competiton with 5.60m clearancewith second attempt. Next hights of 5.75m and 5.85 he cleard with the first attempt. Then Lavillenie moved to 5.93m, but he miss all three attempts. It is already 6th win in a row for Lavillenie this indoor season.
Second place in this competition took Greeks vaulter Filipidis, who improved his season best mark to 5.83m.
Finally, the third place was shared by Russia's Sergey Kucheryanu and Germany's Malte Mohr they both managed 5.70m on their second attempts.
The London Olympic Games silver medallist Yarisley Silva of Cuba, who vaulted 4.76m, added another victory to her 2013 indoor season. The mark is new Central America and Caribbean indoor area record and now stands in the second position in the worlds indoor list.
The second place with a personal best mark of 4.65m took Russia's Anastasiya Savchenko and the third place with a mark of 4.60m and national record took Greek's Nikolía Kiriakopoúlou.
Brazil's 2011 IAAF World Championships gold medallist Fabiana Murer comanaged only 4.45m good for 5th place.